About Winemaker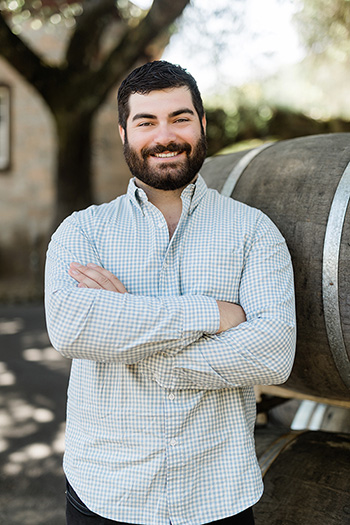 From an early age Cole followed his dad around vineyards and wineries. He, like his father, loves the smell of the earth and has a strong respect for history and for past generations in Napa Valley.
After playing both basketball and football at St. Helena High School, Cole went off to Montana State to study business management and to immerse himself in a variety of outdoor sports he enjoys. During summers, he would come back to Napa Valley to work with Wilbur Ellis, returning to the vineyards learning about plant management and vine health.
When you share the same passion for quality and salt of the earth winemaking as your family, it is hard not to gravitate back towards the wine business. Cole is truly hands on in the winemaking process and treats each vintage with more care than the last.
Growing up with the rich stories of the Wild West and the intriguing history of John Weinberger, the founder and winemaker of the first stone winery in Napa Valley, that now houses William Cole Vineyards, led Cole to the creation of Smoking Gun.